TAHOE ADVENTURE FILM FESTIVAL ROAD TOUR 2022 – MARCH 25 @ THE MYSTIC THEATRE IN PETALUMA, CA
UPDATE: THIS EVENT HAS BEEN RE-SCHEDULED FOR MARCH 25 BECAUSE OF THE RECENT SONOMA COUNTY ORDER RESTRICTING INDOOR GATHERINGS.
The Rock Ice & Mountain Club is excited to host the return of Todd Offenbacher and the Tahoe Adventure Film Festival Road Tour. This is an action packed event that is fun for the whole family.
This is a Covid-19 vaccination only venue and you will be required to show proof of vaccination. Advanced tickets are available at our monthly general meetings, or at Sonoma Outfitters in Santa Rosa or you can order online through www.mystictheatre.com, but they do charge a service fee.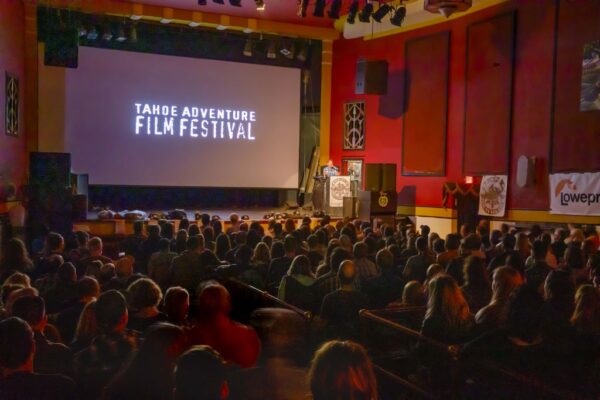 We Have A New Meeting Location
The Rock Ice & Mountain Club is very excited to announce that we have a new general meeting location. We will be holding our monthly general meeting at the Epicenter Sports and Entertainment facility located at 3215 Coffey Lane in Santa Rosa. This is an incredible facility with a variety of fun activities for the entire family. More importantly, they have a great conference room at the Victory House where we will have our general meetings. The Victory House has a full bar and menu where we can order food and drinks for the meeting.
Epicenter Sports and Entertainment | Epicenter (visitepicenter.com)
Who We Are
The Rock Ice & Mountain Club serves the climbing and outdoor community of the North San Francisco Bay Area and beyond. We offer a chance to meet like minded people and get inspired by top notch presentations. Our monthly meetings are free to the general public.
Shows have included accounts of climbing in Nepal, Tibet, Russia, the Sierra Nevada, Europe and Bhutan. The club has organized trips in Sonoma County, the Sierras, the Cascades, as well as other climbing areas including Red Rocks, Joshua Tree, and Smith Rock.
There are Club meetings on the first Tuesday of every month at 7:30pm at the Epicenter Sports and Entertainment Center located at 3215 Coffey Lane in Santa Rosa. At each meeting there is a raffle, a multimedia presentation, and an opportunity to mix with other climbers from the area.
Latest News: