Location: Round Table Pizza, 2065 Occidental Road, Santa Rosa
Time & Date: Tuesday, June 2, 2015 @ 7:30 PM (Social hours and free beer for members at 6:30)
Directions: From Highway 101 at Santa Rosa go west on Highway 12 to Stony Point Road Exit. Go straight from the middle lane at the light onto Occidental Road. The Round Table Pizza is on the right just down the road.
Charlie Barrett is a native of Sonoma County, who relocated to the Mammoth area over fifteen years ago. Relocating to Mammoth has allowed Charlie to be centrally located to Tuolumne Meadows, the Bishop region, the High Sierra and all of the wonderful crags and bouldering areas around Mammoth and June Lake. As an Asana sponsored athlete, Charlie has already made his mark with first ascents of many boulder problems and rock climbs in the region.
In Tuolumne Meadows, Charlie has established many new climbs and boulder problems over the years. Many years ago, Charlie was honored when Chris Falkenstien asked him to help write a section of bouldering in the back of his Tuolumne Falcon guidebook, so the idea of a full bouldering guidebook was thought of but never came about. Ten years later, Charlie asked Chris if we wanted to do a bouldering guide. Chris said, "I was just waiting for you to do it."
Over the past two years, Charlie has worked hard to make the guidebook a reality and he is extremely psyched to give this guidebook to people who never knew about the amazing bouldering in Tuolumne Meadows. Charlie and many others have put countless hours into finding, cleaning and climbing many of the new boulder problems in the guidebook. "Tuolumne is truly a magical place and now with my new guide, I'm happy to know that people with have the option of kicking back and enjoying a bouldering session in between climbing domes and peaks and hanging out in the most beautiful place in the world." – Charlie Barrett
Charlie will have his Tuolumne Meadows Bouldering Guidebook for sale at the presentation.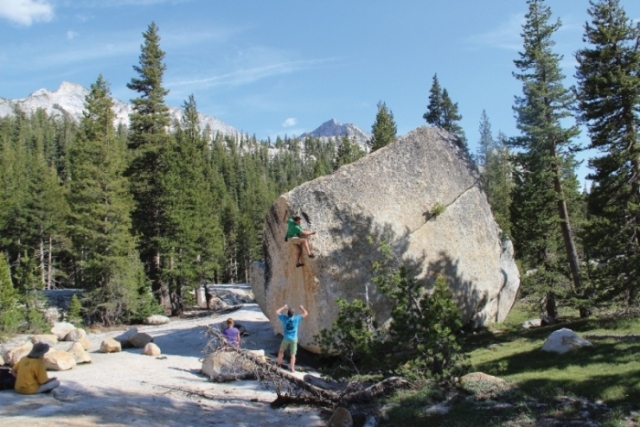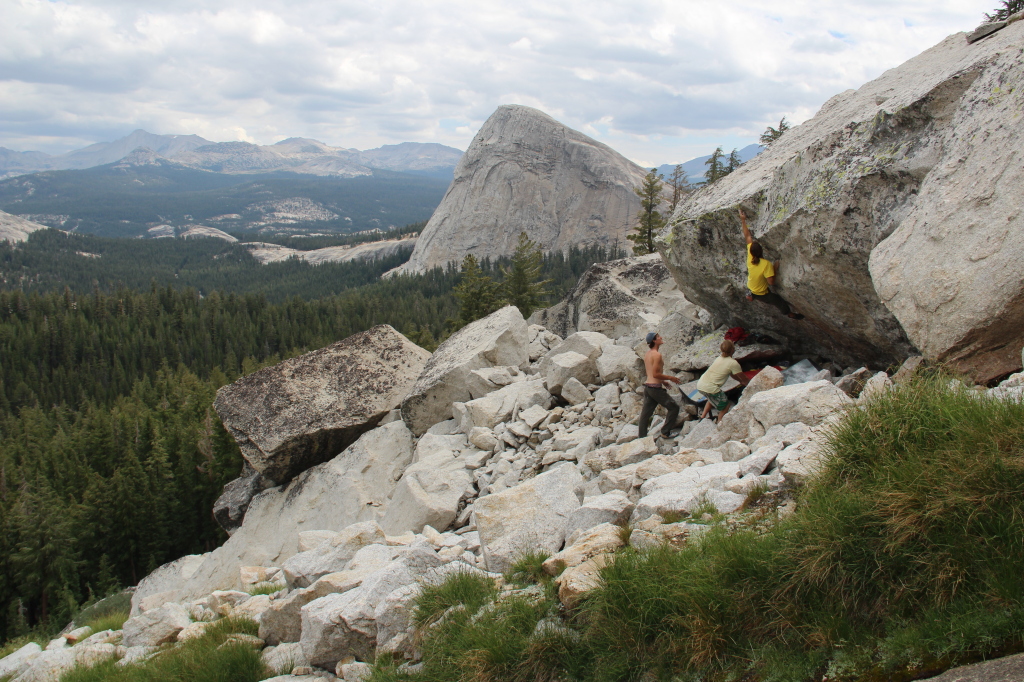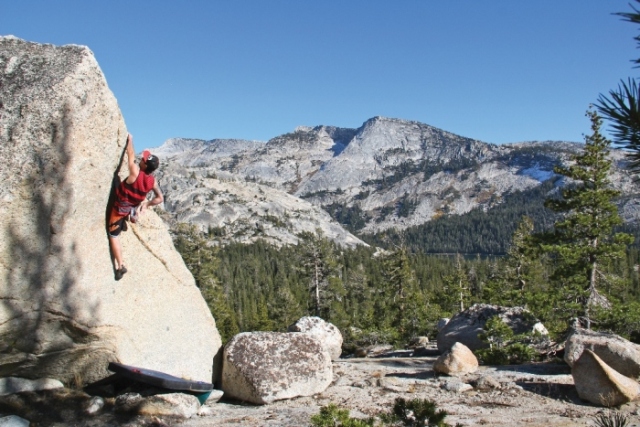 Comments
comments