Location: Round Table Pizza, 2065 Occidental Road, Santa Rosa
Time & Date: Tuesday, October 2, 2018 @ 7:30 PM (Social hour and free beer for members at 6:30)
Directions: From Highway 101 at Santa Rosa go west on Highway 12 to Stony Point Road Exit. Go straight from the middle lane at the light onto Occidental Road. The Round Table Pizza is on the right just down the road.
Canyonlands National Park, one of five national parks in Utah, is by far the largest and considered the most remote. Join explorers Josh Pearlman, Lisa Garmat and Seth Dilles as they float and camp 56 miles on the Green River to the gate of the remote Maze District of Canyonlands where they pull out their packs to continue another 50+ miles on foot through the Maze.
Laugh with our presenters as they float for four days down the legendary Green River, exploring Ancestral Puebloan Ruins, sight bighorn sheep and lazily drift through miles of sandstone cliffs. Then to the confluence of the Green and Colorado Rivers and park the boats at Spanish Bottom just above the famed Cataract Canyon. From Spanish Bottom they will take you along as they climb up through the Doll House with heavy packs for a 50+ mile loop through the remote and rugged Maze District of Canyonlands. Their journey will take them up and down from the rim numerous times as they explore native petroglyphs, the mind bending Chocolate Drops in their constant search for water. For a perfect finale, they return back to Spanish Bottom to be picked up and taken back up the mighty Colorado River to Moab by jetboat.
Backpacker Magazine rated The Maze District as the most dangerous hiking in America. Park Ranger Paul Henderson is quoted as saying "You'd better be a map savant if you want to wander into–and back out of–this redrock jungle, which is full of dead-end canyons. This is not the place for inexperienced hikers".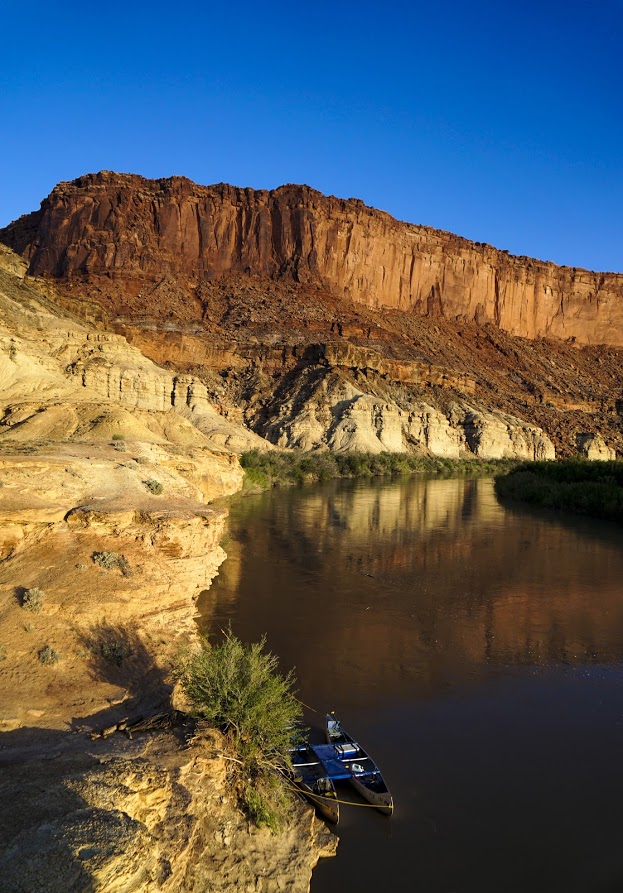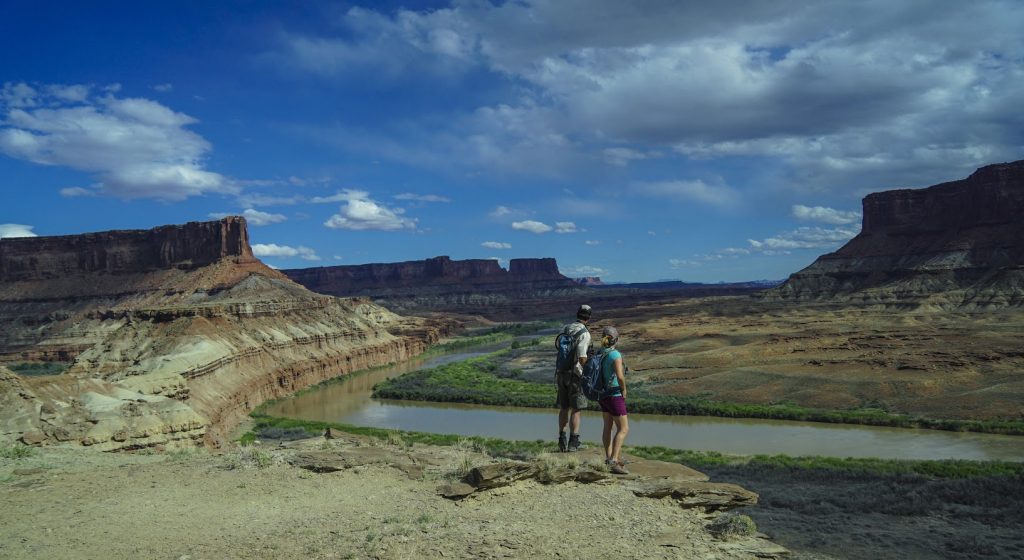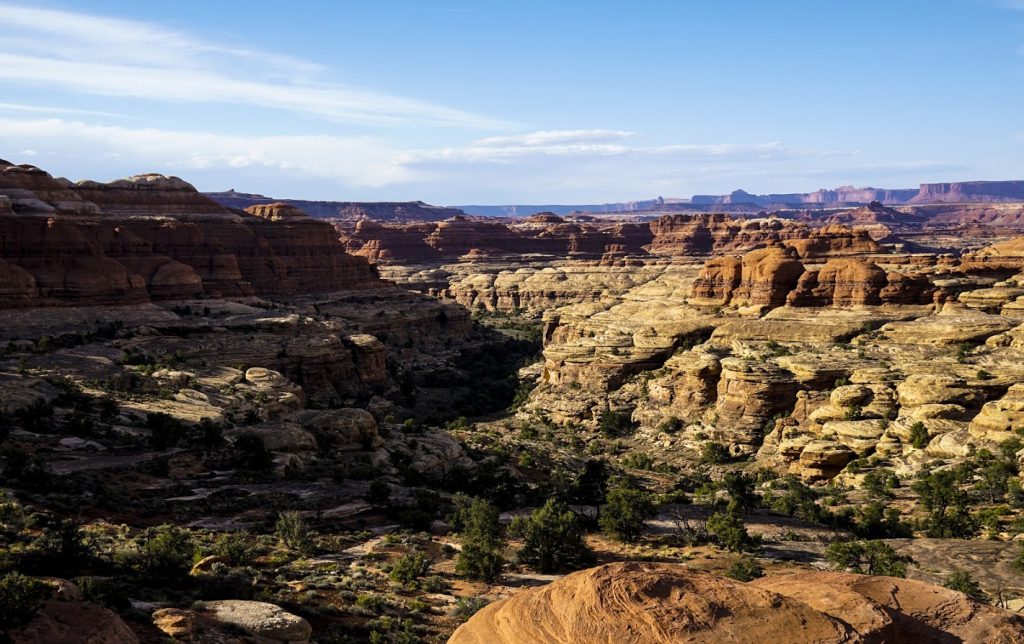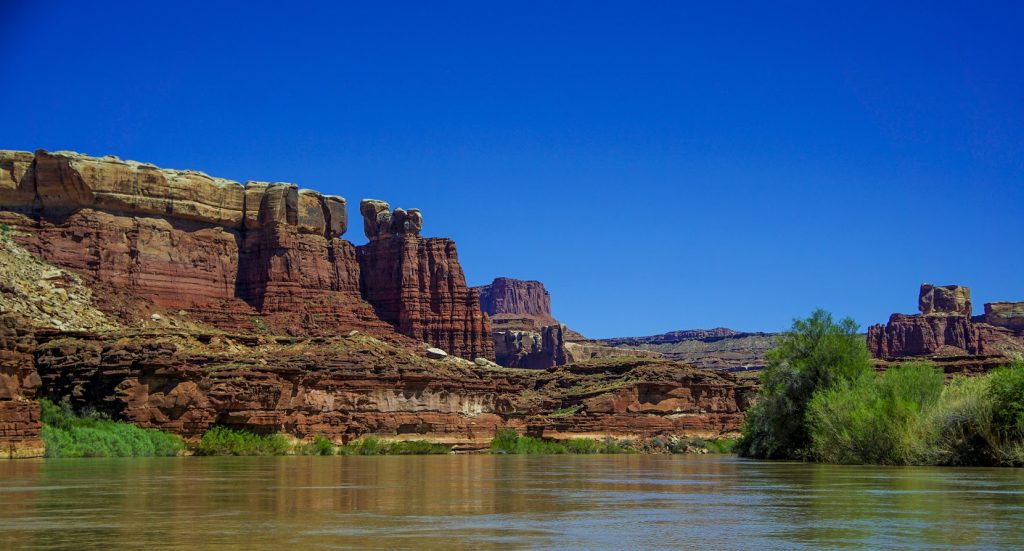 Comments
comments