Location: Round Table Pizza, 2065 Occidental Road, Santa Rosa
Time & Date: Tuesday, February 5, 2019 @ 7:30 PM (Social hour and free beer for members at 6:30)
Directions: From Highway 101 at Santa Rosa go west on Highway 12 to Stony Point Road Exit. Go straight from the middle lane at the light onto Occidental Road. The Round Table Pizza is on the right just down the road.
Darren Wiemeyer and his wife, Natalie, embark on a 10 day backpack and climbing trip into the heart of the Wind River Range in Wyoming. After years of exploring and enjoying the High Sierra, the desire to backpack and climb in another spectacular mountain range was the big goal for 2017. Unfortunately, they were shut down by a high percentage thunderstorm forecast. So they returned in August of 2018, forecasts be damned. They devised an ambitious plan to pack as many meals as possible into their already stuffed packs in order to complete a big backpacking loop and tag summits along the way.
They mostly got lucky with the weather and climbed the ridge tower on Overhanging Tower, Bollinger Peak, Midsummer Dome and the classic south buttress of Pingora. Some highlights on the trail were looking into the East Fork Valley, gawking at Mount Hooker and hiking the high elevation Lizard Head Trail. They found mellow approaches, a great network of trails and absolutely spectacular scenery. They completed their trip with climbing in Lander and Grand Teton National Park.
Darren is the current President of the Rock Ice & Mountain Club and is honored to be part of and contribute to the local climbing community. He works locally as a field biologist/biological consultant and his wife, Natalie, is a surgical nurse.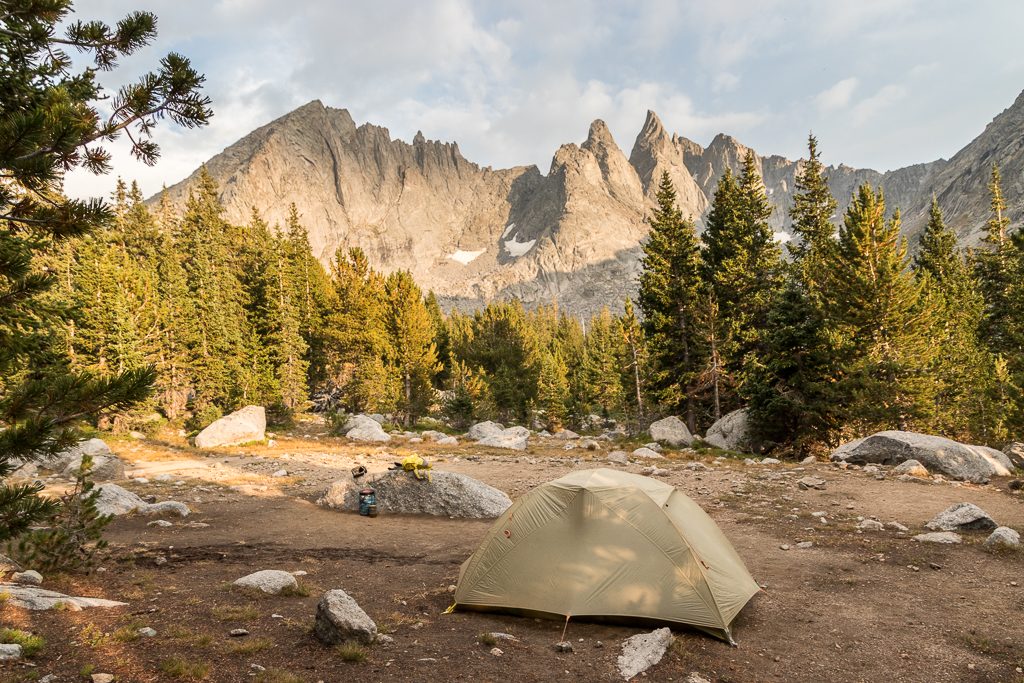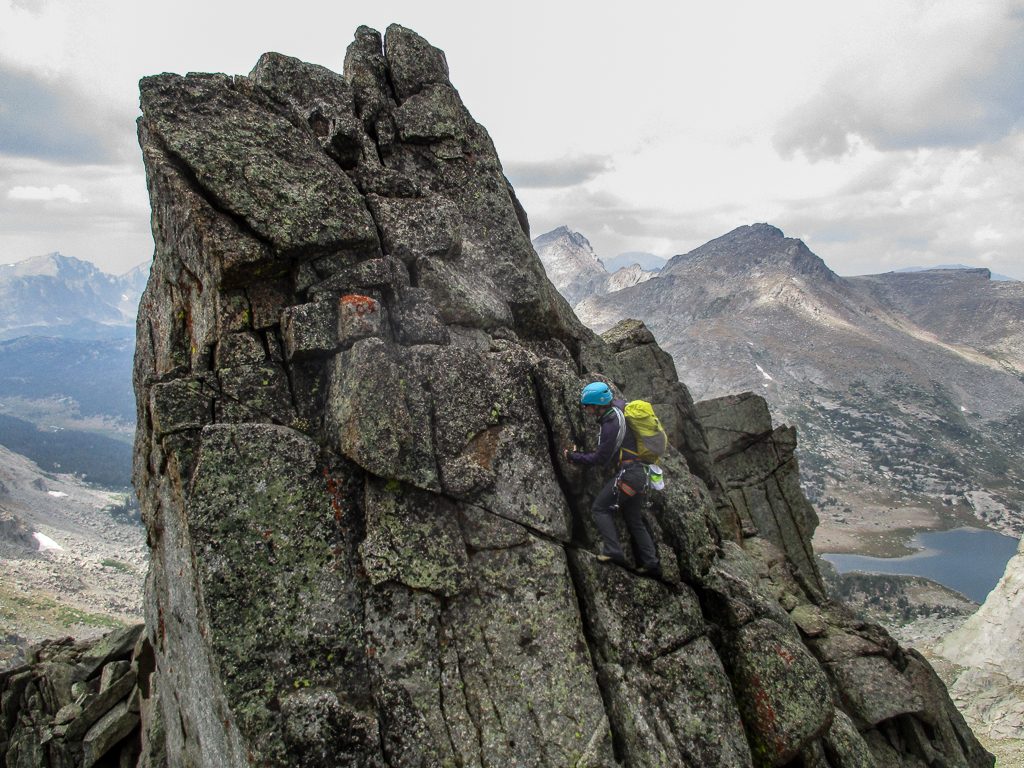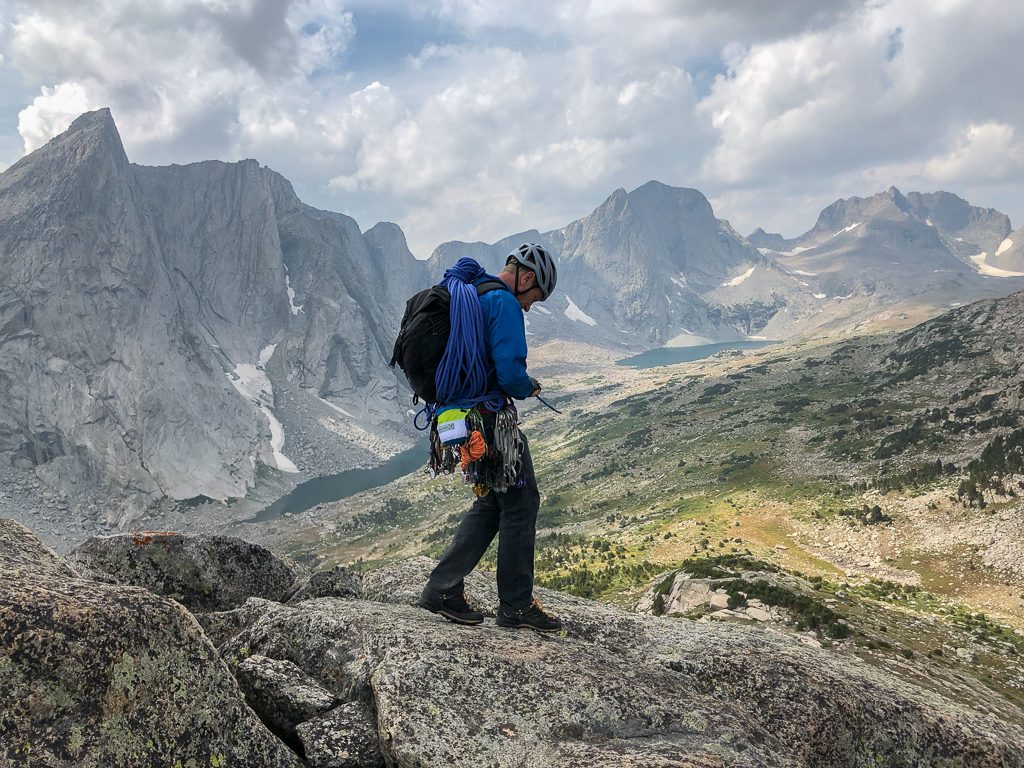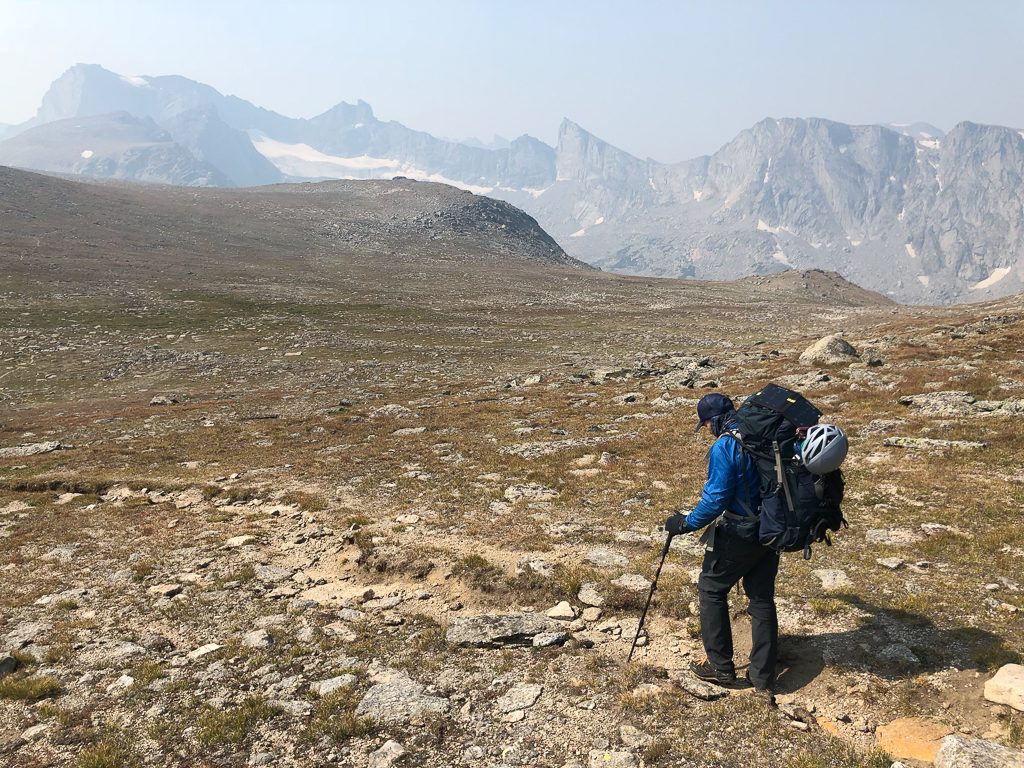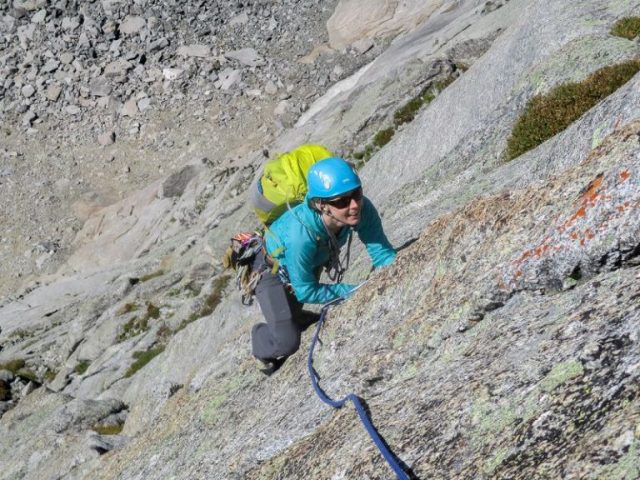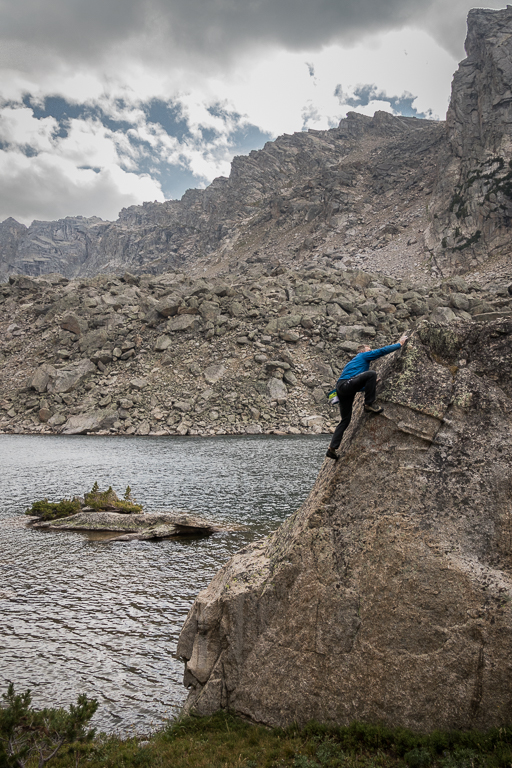 Comments
comments